Details

Category: About MICAH
Hits: 1526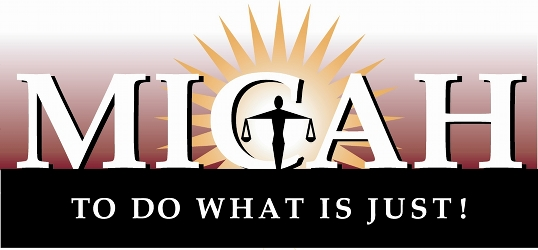 About Us
Milwaukee Congregations Allied for Hope
Milwaukee Inner-city Congregations Allied for Hope (MICAH) is a multi-racial, interfaith organization committed to addressing justice issues that have an impact on the community and on the members of MICAH congregations. MICAH's goal is to empower people to act together in pursuit of justice, and to organize so that people of many traditions can come together to speak with one voice for justice. MICAH deals with many issues.


 Location:

414-264-0805

MICAH - Affiliation


Details

Category: MICAH - Public Address
Hits: 14
On May 1st, Community Advocates & Milwaukee Women's Center
invite you to join us as we...