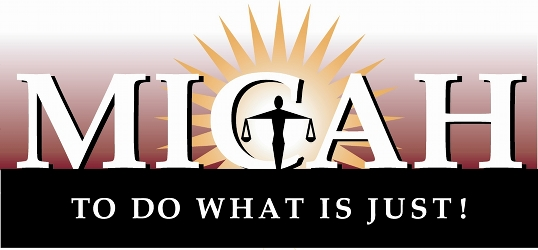 Post by: Super User Vtexsa
About Us
Milwaukee Congregations Allied for Hope
Milwaukee Inner-city Congregations Allied for Hope (MICAH) is a multi-racial, interfaith organization committed to addressing justice issues that have an impact on the community and on the members of MICAH congregations. MICAH's goal is to empower people to act together in pursuit of justice, and to organize so that people of many traditions can come together to speak with one voice for justice. MICAH deals with many issues.
Individual congregations become active and visible participants regarding matters of safety and on matters that affect the quality of life in their neighborhoods.MICAH congregations have come together to close down drug houses and local establishments where crime once flourished. They have established "safe zones" and Holy Ground around congregations, created opportunities for neighborhoods to work together, and have strengthened relations with public officials and city services to effectively deal with issues to improve our communities.
MICAH's issue committees take on matters that are of interest to the entire city. Through its affiliation with WISDOM (including congregation-based organizations in Racine, Kenosha, Beloit, Green Bay, Waukesha and Appleton), MICAH is effectively dealing with regional and statewide issues. MICAH's motto is taken from the Biblical prophet Micah, "To Do What Is Just." MICAH's tools for ensuring justice are education, training and action.
Post by: Super User Vtexsa
Post by: Super User Vtexsa
For Immediate Release
1927 North Fourth Street Milwaukee, Wisconsin 53212 |(414) 264-0805 |www.micahempowers.org
Wednesday, April 10, 2013
JEREMIAH WRIGHT SPEAKER AT MICAH 25TH ANNIVERSARY GALA
Rev. Dr. Jeremiah Wright, Pastor Emeritus at Trinity United Church of Christ, Chicago will be featured speaker at MICAH's 25th anniversary gala, Friday, May 17, 6:00 p.m., with hors d'oeuvres reception at 5:15 p.m. The gala affair will take place at 1451 Renaissance Place, 1451 N. Prospect Ave., Milwaukee.
MICAH (Milwaukee Innercity Congregations Allied for Hope) will present the annual "To Do What is Just" award to an elected leader in the Milwaukee area, who has worked with MICAH to bring about important changes in Milwaukee County.  In addition, the "Distinguished Leadership Award" will be presented to two MICAH leaders who have consistently worked with other members of a MICAH task force to address issues of poverty and joblessness in Milwaukee's central city.
Known for his fiery, life-related, justice orientated sermons, Rev. Dr. Jeremiah Wright, during his long pastorate at Trinity UCC, developed many ministries that addressed the needs of youth, young adults, and families throughout Chicago. He built the congregation into the largest congregation of the United Church of Christ denomination. Rev. Wright is in high demand as a preacher and as a speaker on justice issues, especially in the area of public school education.
"As MICAH celebrates 25 years of continuing to do what is just," Stated Rev. Willie Brisco, current president of MICAH, " We are thankful to God for many past blessings-many faithful leaders, victories large and small, generous supporters, justice-minded congregations-but, above all we are looking forward to opportunities to be undertaken in the years ahead.  We see the poverty, the mass incarceration, the high school dropout rate, the joblessness, the broken immigration policy. But we also see the possibilities, with commitment and hard work on the part of trained leaders, and with the blessing of God, to bring about the justice and the beloved community that God intends for all of us.
Starting with seven congregations in 1988, with Rev. James Leary, pastor of Calvary Baptist Church, as the first president, MICAH has grown to include 40 congregations from 12 faith traditions, including Jewish, Islamic, Christian, and Unitarian.
One of the first major successful campaigns was the banking campaign in which 17 lending institutions agreed to loan over $500 million to first – time home buyers purchasing homes in an area that had previously been red – lined against home loans.
A current major campaign of MICAH is the expansion of Treatment Alternatives and Diversion (TAD) programs building on the TAD legislation that MICAH worked to get in 2005. The TAD expansion campaign is being waged in collaboration with the 10 other WISDOM affiliates in Wisconsin in an effort to reduce Wisconsin prison population to 11,000 by 2015 (11x15), for safer and healthier communities.
Tickets for the Anniversary Gala are available; please contact Sharon McMurray at 414-264-0805 or This email address is being protected from spambots. You need JavaScript enabled to view it. .
The new 2013-14 Silver Anniversary yearbook will be available to each gala participant at the time of the celebration.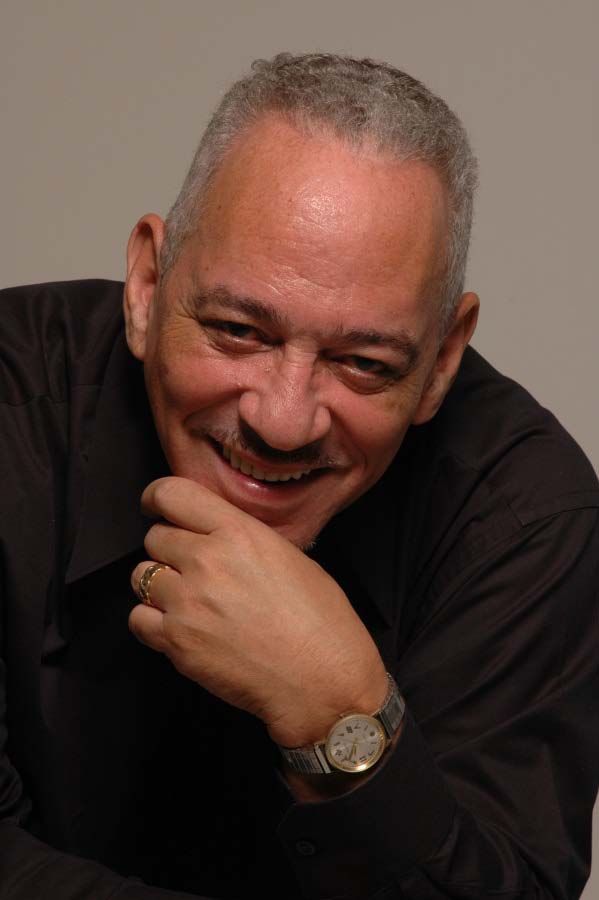 Post by: Super User Vtexsa
MICAH Celebrates 25 years of continuing to do what is just!

Friday, May 17, 2013

1451 Renaissance Place located at 1451 N. Prospect Ave., Milwaukee

Special Guest Speaker: Rev. Dr. Jeremiah A. Wright, Jr.
Pastor Emeritus of Trinity UCC, Chicago, Illinois
A Hors d'oeuvres reception will be at 5:15 p.m. to 5:45 p.m.
Celebration and Dinner will be served at 6:00 p.m.
-------------------------

 Table of 10 $500.00 - $50.00 per person
Click"Join" on the next page to order e-tickets starting April 1, 2013


-------------------------

For more information please contact This email address is being protected from spambots. You need JavaScript enabled to view it.
414-264-0805